Transform your Business
Which of these Coaching Mistakes are you making?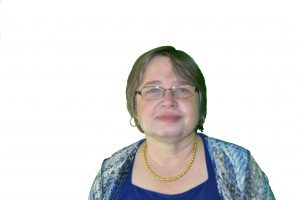 Dear friend,
If you are a Solopreneur, Coach or Trainer you don't want to make these mistakes as they will hurt your business!
Making your trainings the same for each client even though each person is unique.
Thinking that selling is for people other than you and so you procrastinate getting clients in your business  on a regular basis.
Becoming frustrated and stressed because your clients aren't listening to you and they are not getting results Then  taking your frustration out on your client and being angry instead of finding out why the client isn't getting the results.
Allowing clients to drift away from attending your calls together until one day, you don't hear from them at all and you lose them as a paying client.
Having many strategy calls but little success in connecting and having rapport with potential new prospects.  .
Causing stress and damaging your health as you try to keep ahead of your expenses.
Well you don't have to struggle anymore
You can get clarity, be intentional and live life on purpose while understanding you are fighting your personality and clashing with your clients personality.
All my life, I have been told I am shy. "Why can't you speak up, Jane!" I would withdraw from any family conflict whereas my sister would meet it head-on and there would be more conflict. 
In July 2014, I took the CRG (Consulting Resource Group) Assessment Training 3 day workshop and I learned that my "shyness" and "helping" were not unique to me but that there is a Personal Style that has the nonverbal, helping dimensions to the personality. 
A calm acceptance came over me that "This is who I am".  I didn't have to figure out "Why I was shy " or "why I felt this urge always to be helping."  There was no need to search, I knew who I was and I accepted me and the strengths of my personality and my challenges.  
As a CRG Associate, I have developed the Transform yourself and Transform your Business program using the Assessments and Training of the CRG Holistic Personal Development Model to  get you to live intentionally, knowing how your Personality can affect your business.
Knowing your Personalities Strengths and Challenges you can:
Understand that your clients have different strengths and challenges to their personality.
You can shift your Personality so they can communicate better with you.
Learn how to listen and adapt on a strategy call to the visitor creating a quicker connection.
Awareness of how your Selling Style is different from a clients buying style  and you need to adapt,
With the Transform your business training you will have Assessment and Action Plan and learn techniques to connect with your clients,
Bonus! You will also know how to reduce stress and communicate better with your spouse, family, friends and your team!
You can look at the Training Summary page to see the details about the Trainings
But first, I want to tell you about the Risk Free Guarantee
You know your mission is to get results for your clients and that is my mission too!
My guarantee is based on your results.
I am confident that if you invest in the Transform your Business Trainings and you create your Action Plans with my feedback , you will get results in talking to your clients.
So, understanding that my Trainings will give you results if you take action, you can invest 50%  and once you have added three clients after completed the Training,  you can pay the final payment!
I believe so much in my Training that if you take action and go through the program you will have results and be happy to pay the final payment.
That is my promise to you!